Top 5 Backpacking Trips in Grand Staircase-Escalante
The Grand Staircase-Escalante National Monument in southern Utah is home to thousands of canyons, large, small, spectacular, remote, popular, and fascinating all at the same time.  It holds some of the world's most exhilarating technical slot canyons that require keen rope skills, teamwork, and yes, cojones.  The Grand Staircase is also home to some of the most spectacular and surprisingly doable non-technical hiking and backpacking canyons, some slot, some not.  An adventure here will bring you wonder, amazement, and memories to last several lifetimes.  The Goat has compiled his favorite canyons of the Escalante, and is here to share with you his Top 5 Best Backpacking Canyons in the Grand Staircase-Escalante.  Enjoy!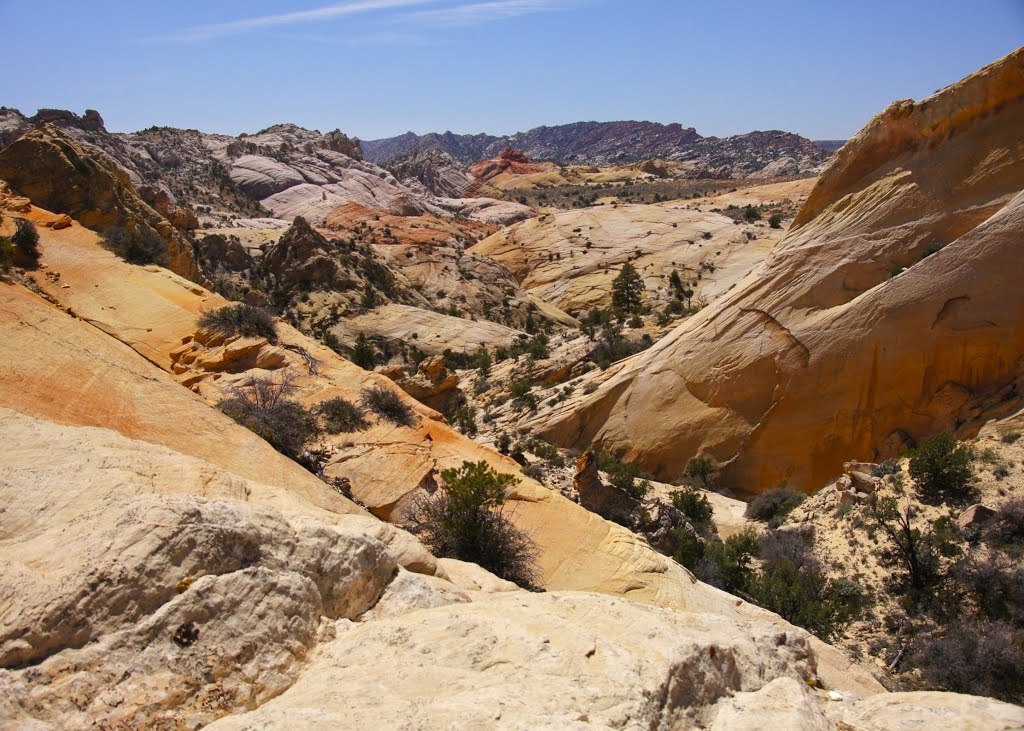 5.  Hackberry Canyon Complex
Set in the far southern portion of the Grand Staircase lies the Hackberry Canyon Complex.  Several of the geological features that make the Grand Staircase famous are here, including Grosvenor Arch in the north, The Cockscomb, and Yellow Rock in the south.  There are multiple excellent campsite, several side canyons with intimate narrows, adventurous rock scrambles, and some of the best photos to be had in the Grand Staircase near Yellow Rock, dome of Navajo Sandstone swirled with reds, purples, pinks, and blues set within the sulfur-stained sandstone.
The area is particularly excellent for "freestyle" hiking, as adventure can be had for anyone, anytime, with any skill level.  Want to crawl through tight narrows?  Want to take professional-looking photos?  Want to observe important and fascinating geologic features?  Want to chill out in a remote wonderland?  You can do it all here in the Hackberry.
4.  Harris Wash and Canyons Complex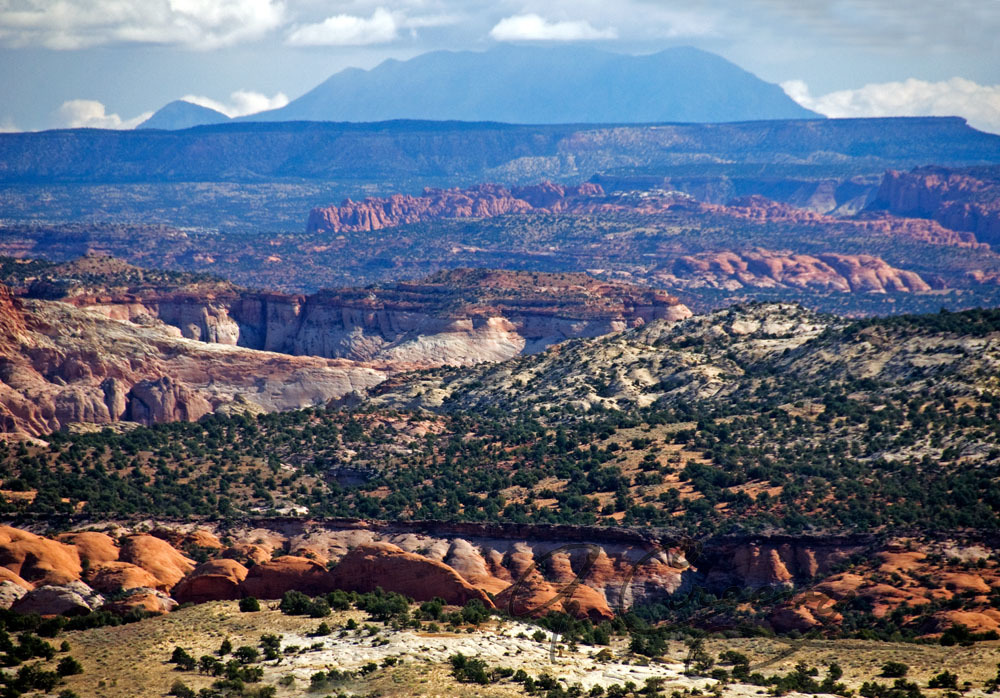 The Golden Cathedral of Neon Canyon is perhaps the most humbling, awe-inspiring, and enormous feature in southern Utah.  The name says it all; standing in this monstrous alcove is an experience akin to standing in the Sistine Chapel in Rome.  The roof of the alcove, a geologic term for an eroded, domed-out feature typically along a river bed, towers over 150ft. above your head and glows a literal Neon Golden.
Aside from the Golden Cathedral, there are several other fabulous canyons to be explored along Harris Wash including Choprock, Silver Falls, Ringtail, Twentyfive Mile, and Fence Canyons branch out from along this spectacular and deeply-cut wash.  Excellent narrows, petroglyphs, natural springs, and quintessential Utah canyon wilderness await you here.  One could spend days exploring all that Harris Wash has to offer, and the best part is, all you need is your pack, your legs, and a longing for a true wilderness experience.
3.  Dry Fork Coyote Gulch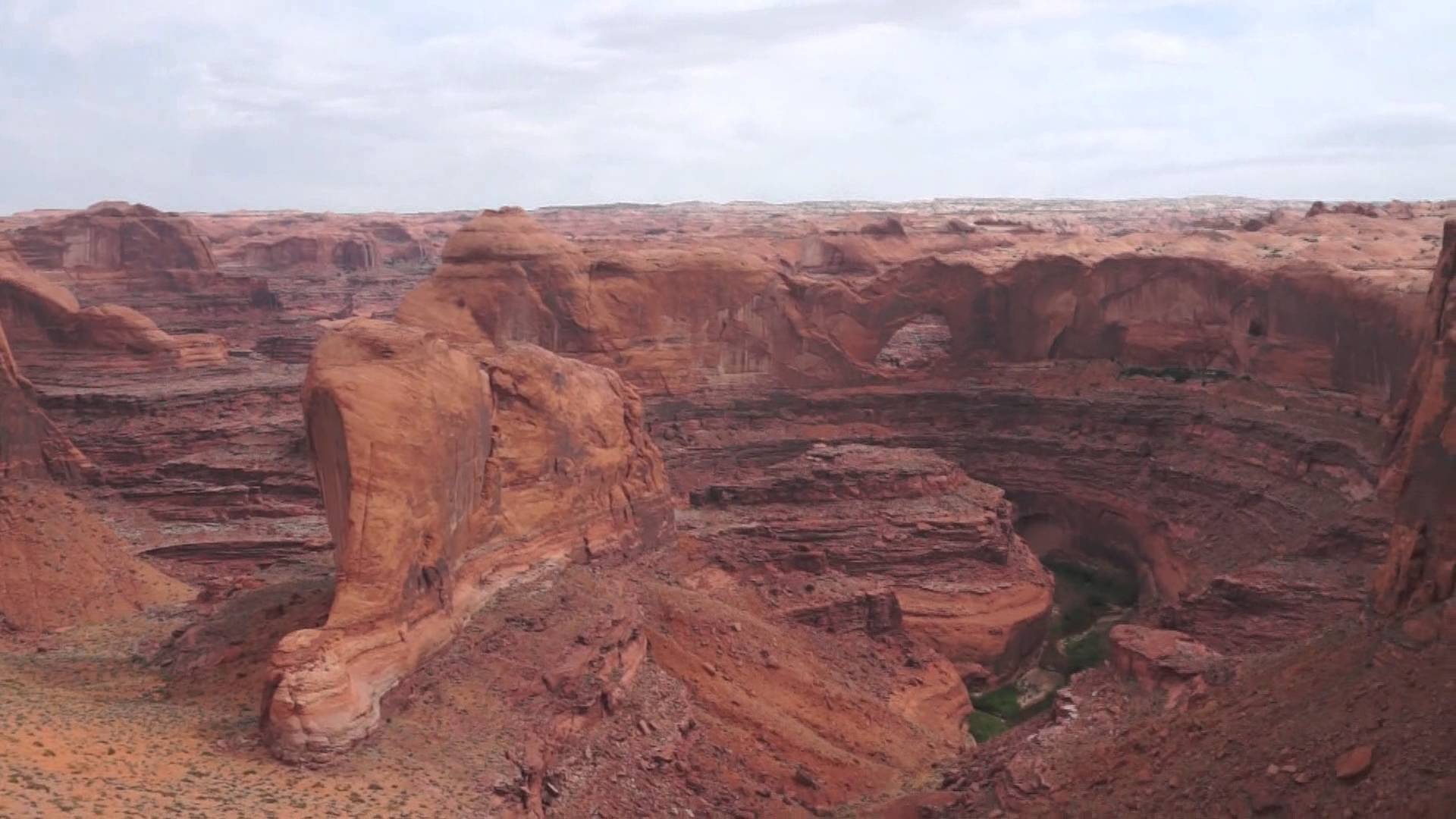 Many have heard of the famous Coyote Gulch that forks down to the Escalante River itself, and chances are you have heard of its Dry Fork as well, you just don't know it yet.  Perhaps some of the best canyons in Utah are here in the Dry Fork of Coyote Gulch; Peek-a-Boo, Spooky, and Brimstone Canyons are some of the most popular, spectacular, most narrow, and most exciting canyons in the American Southwest.  Although quite popular by Grand Staircase standards, exploring these canyons is a must for anyone looking for a true Utah Canyon Country experience.
In addition to Peek-a-Boo and Spooky, just over the ridge one can access the Egypt Slot Complex, where Egypt 1-10 awaits holding more of the spectacular slots that make the Grand Staircase one of the best places in the world for outdoor adventure.
2.  The Upper Escalante Complex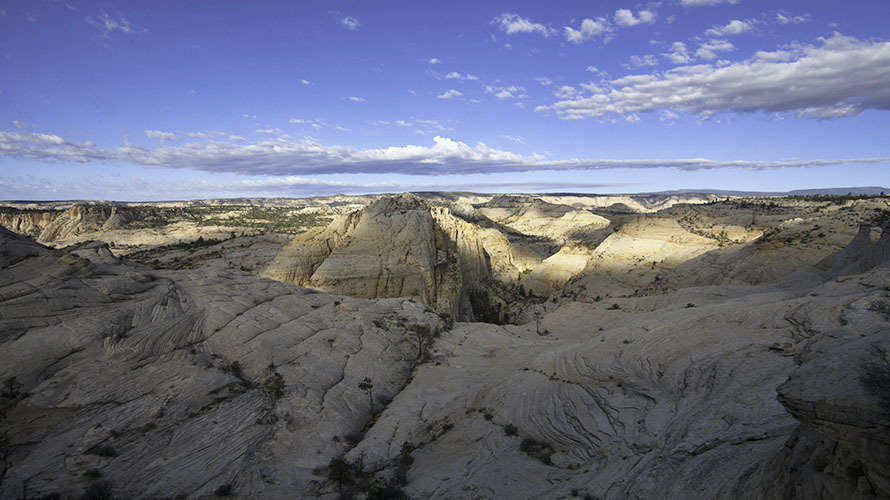 The Escalante River, the driving force behind the canyons that have been cut into southern Utah and the Grand Staircase's miles of sandstone slickrock, is also known worldwide as having some of the best canyoning adventures in the American Southwest.  Hiking and backpacking in and around the upper Escalante drainage provides some of the most spectacular, outrageous, fantastic, and remote canyons in Utah, and some of the best opportunities to experience what makes the Grand Staircase such a wonderful place.
Death Hollow and the Boulder Mail Trail, Little Death Hollow, Spencer Canyon and the famed "Volcano", Calf Creek Falls,  and The Gulch are all located here, each providing their own limitless opportunities for backcountry hiking, backpacking, canyoneering, and solitude.  Cultural and geologic history abound here, as the upper Escalante weaves a story rich in pioneering history that holds some of the most interesting and legendary  stories of the Old West.
1.  Main Fork Red Breaks Canyon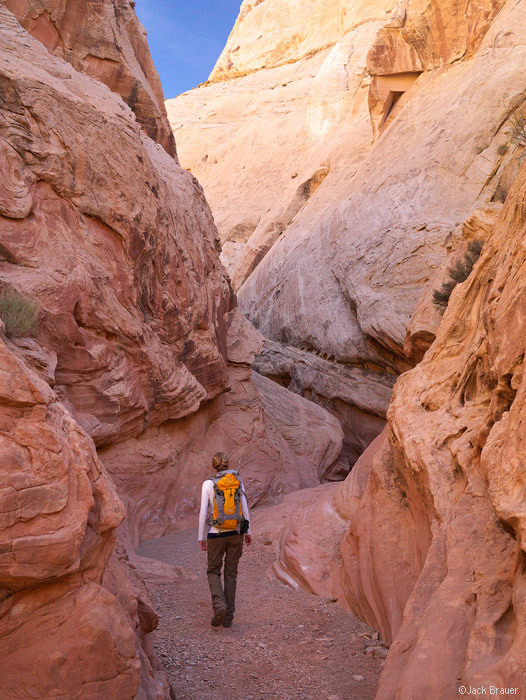 In all likelihood, there is a picture of this place on your computer's screen right this moment.  If not, just wait for it to go to its screensaver and you will see what we're talking about.  Within the Red Breaks Canyon Complex lies perhaps the most photogenic and fantastic slot canyon in all of Utah;  Zebra and the Tunnel.
If ever there was a canyon wall that resembled an animal, this is sure it.  Almost-painted with creamy red and white streaks mimicking the cross-bedded sandstone, Zebra Canyon truly owns the markings of its namesake animal that graces the African Savannah.  The Tunnel is aptly named as well, as hikers pass through a narrow slot that resembles, what else, a tunnel.  Both of these slots canyons can be done in conjunction with one another, and add up to one of the greatest adventures in Utah
As always, the best way to see these canyons and hikes are with our geologist/guides.  They are Wilderness First Responder trained, expert in the terrain of the Grand Staircase, and well-versed in everything you need to know about the flora, fauna, history, and the rocks that set the stage for them all.  Call us for more information about our many offerings in the Grand Staircase and Utah Canyon Country.
Going Guided
Hiking and exploring Grand Canyon, or any of the National Parks, is a special experience.  Although it is possible to see these places yourself, hiring a guide is a great idea.  For instance, guiding services provide logistical support, and plan everything for your best possible trip.  They provide a great safety net on the trail, and are trained in backcountry medicine. Above all, they provide a depth of knowledge of the region that turns a walk into a true adventure.
Blue Marble Adventure GeoTourism provides all of the support you need, and pairs that with expert geologist/guides.  Our backcountry meals use fresh ingredients, and are planned by a professional chef.  Furthermore, we provide top-of-the-line gear and passion for the places we explore.  In conclusion, you can visit National Parks, but going with a guide can create and even more memorable experience.  Don't be shy, and call us!
Read our blog!
For adventure hiking vacations in a geologic time machine, see our epic tours in Grand Canyon, Utah, and Arizona!
For geological musings read The Goat's geology blog.
Follow us on Facebookand Instagram
Explore Further, Be Wild, See Through Time — Blue Marble Adventure GeoTourism