Backpacking the Escalante Route in Grand Canyon
Grand Canyon is a place of limitless wonder and hiking adventure.  However, some adventures stand above the rest.  The Escalante Route, the winding and spectacular overland route that leads from Tanner Beach to the Tonto Trail, is unequivocally one of the premier backpacking routes in the Grand Canyon, if not the United States or perhaps even the world.  In fact, The Escalante Route was named one of "The Top 10 Backpacking Trips of a Lifetime" by Backpacker Magazine in 2012.  Backpacking the Escalante Route give the Grand Canyon hiker everything they could want in a single backpacking or hiking adventure in this epic place, and here we will give you five of the most compelling reasons to put this trip on your "must-hike" life list.
1.  Remote Solitude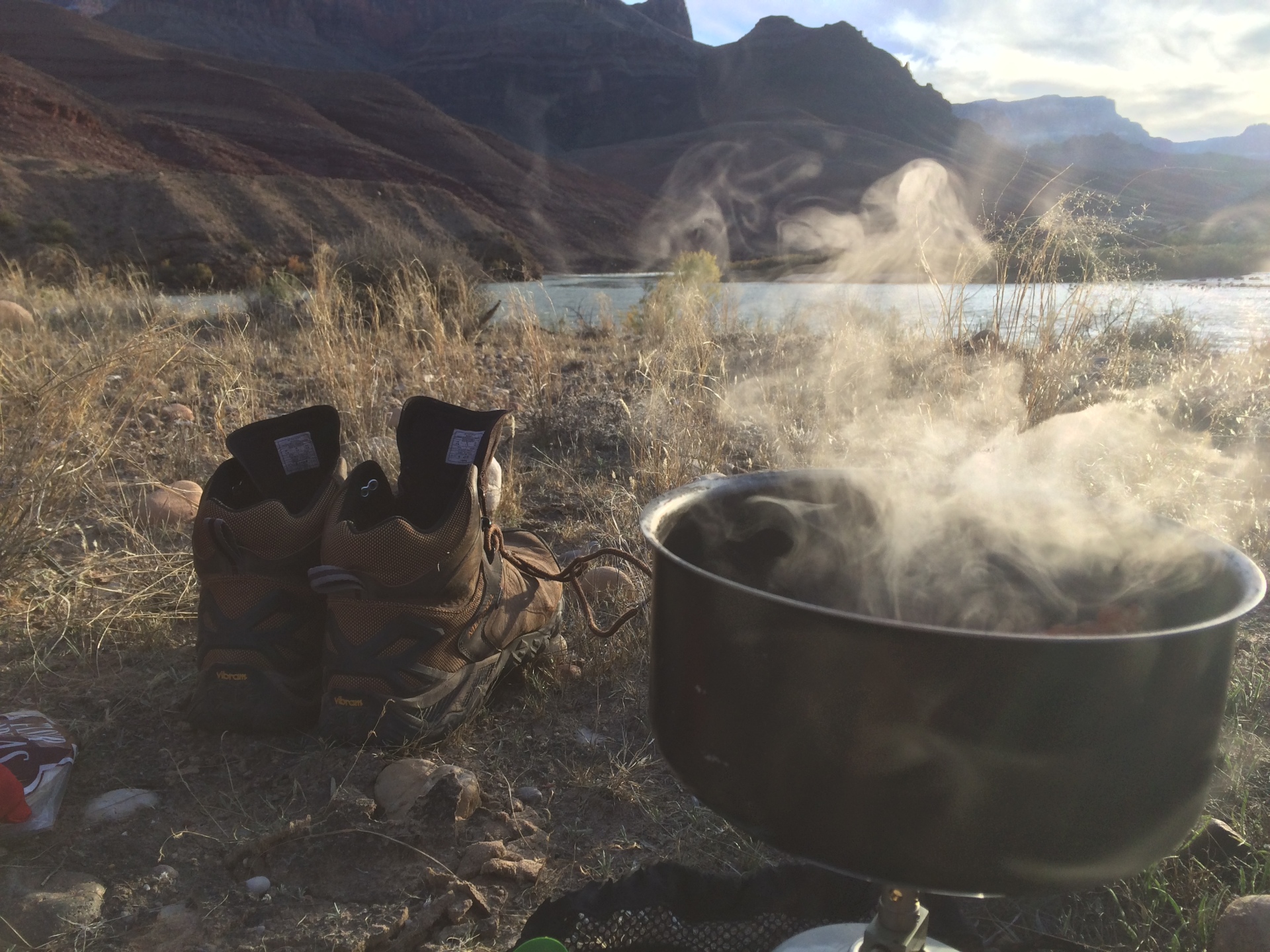 The Escalante Route requires a fit hiker that has experience in Grand Canyon.  It also requires at least 4 days to complete, with many people opting to stretch it into even a 5 or 6 day trip.  It fits into Grand Canyon's "primitive" and "threshold" zones, meaning that it steers clear of most of the Grand Canyon's most popular, or "corridor" areas.  All these factors combine to keep the crowds away, and it is unlikely that you will see more than even a small handful of other hikers on this route.  Grand!
2.  Epic and Unique Geology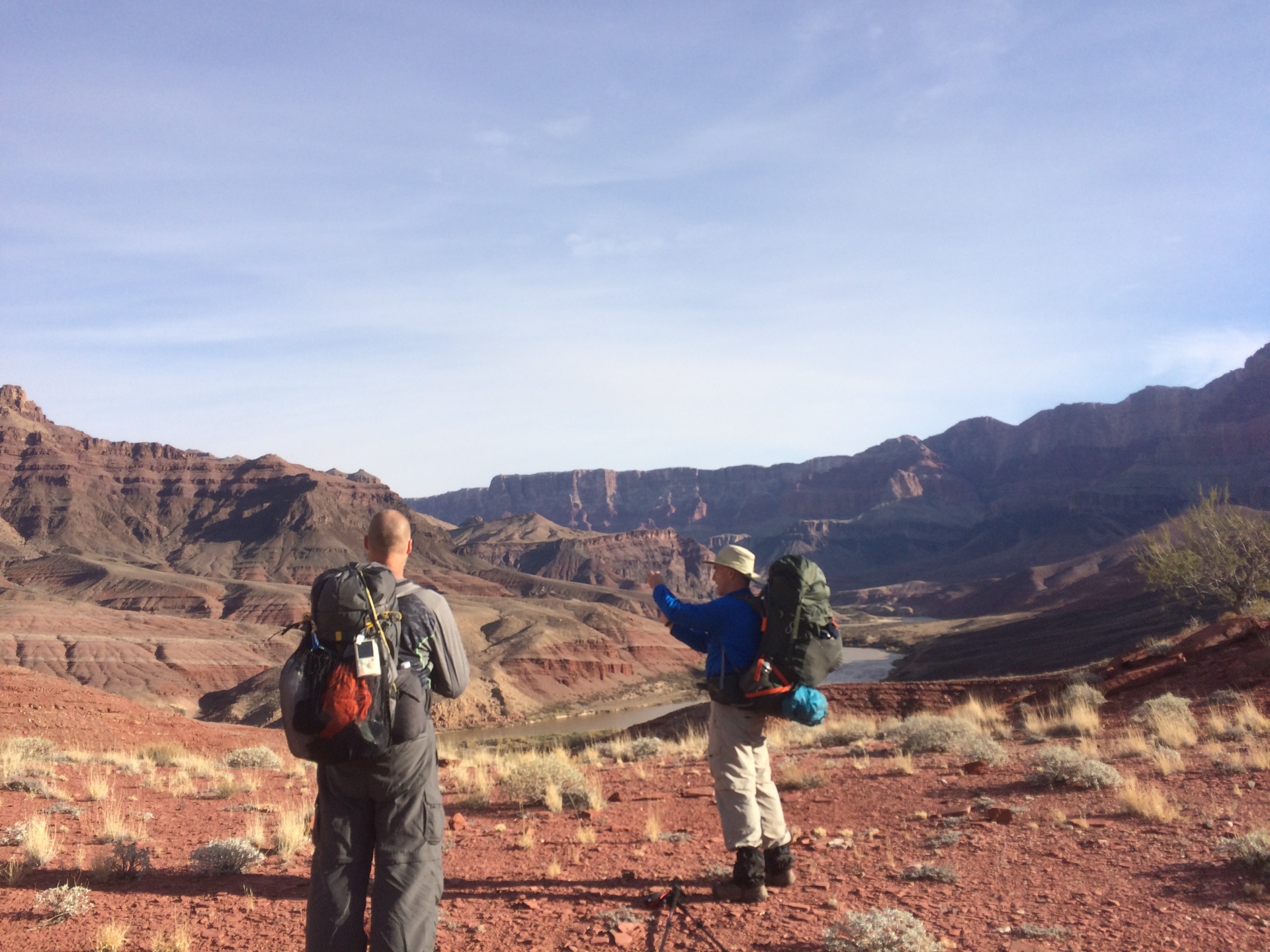 On stunning display during your hike linking the Tanner Trail and Grandview Point, are two of the Grand Canyon's most important and fabulous geologic features: The Great Unconformity and the Butte Fault.  In addition, your traverse down to Tanner Beach in the wide open eastern portion of Grand Canyon is markedly different from Inner Gorge experiences further to the west, as the sediments of the Great Unconformity prevail here instead of the much more resistant metamorphic rocks of the famed Granite Gorge.  This provides unfettered and dramatic vistas to the Palisades of the Desert, and an almost alpine mountain-like feeling of scale that is unique to this part of Grand Canyon.
3.  Stunning Views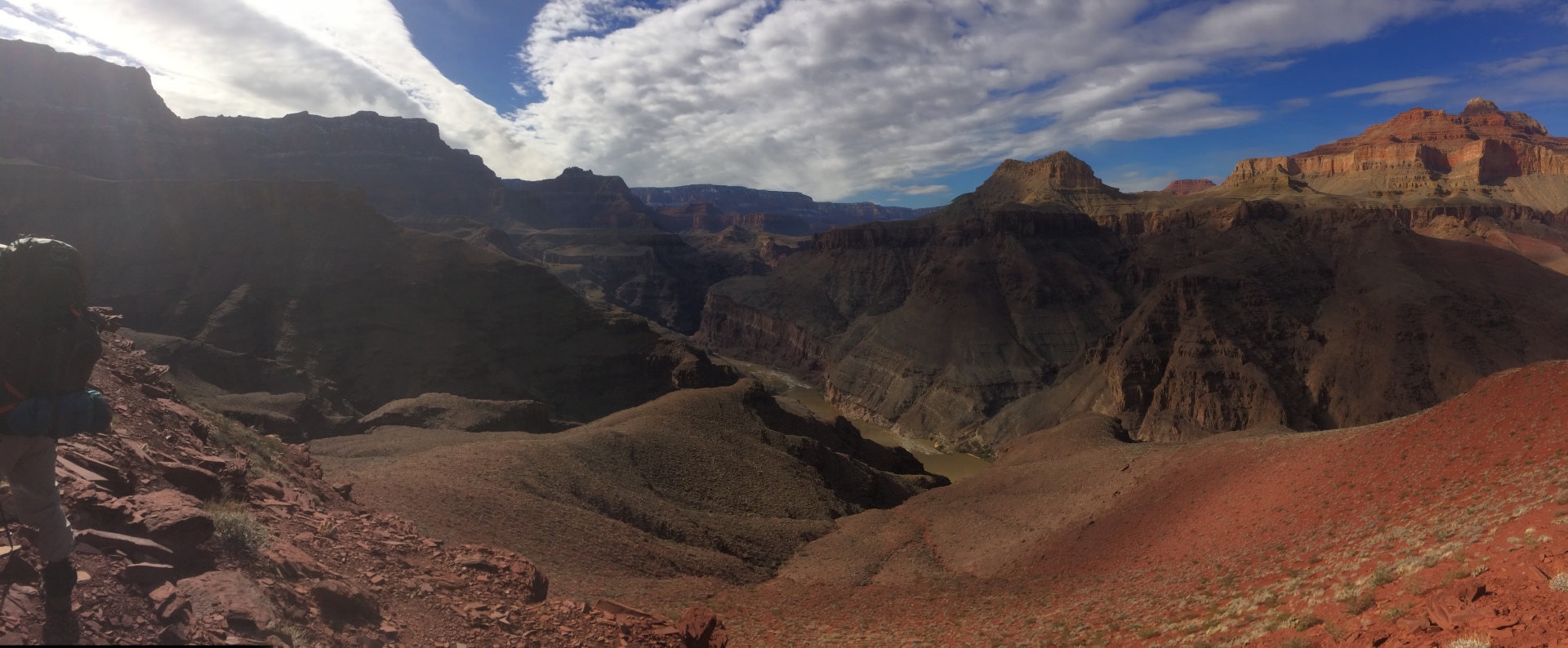 Well, after all, it is The Grand Canyon.  Stunning views are just part of the epic experience on the Escalante Route, but as mentioned before, the views seen while hiking here are quite unique to the eastern portion of Grand Canyon, as wide-open spaces dominate the topography, and the hiker will be treated to a nearly Rocky Mountain-esque sense of space and scale.
4.  Grand Canyon Mining History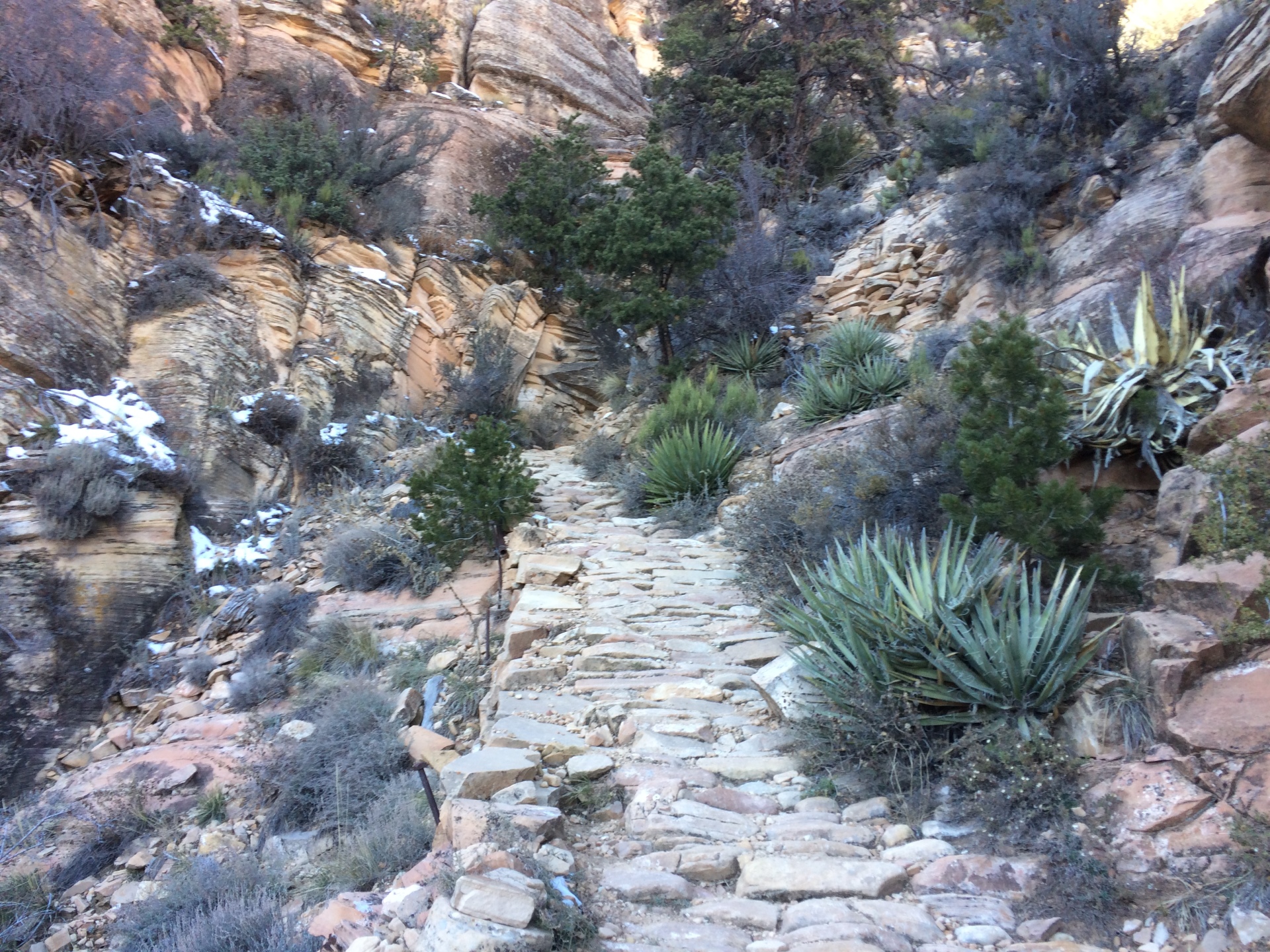 During the later portions of your hike to Grandview Point and the South Rim, you will pass by one of the largest and most profitable mining operations in Grand Canyon's history.  You will be treated to old mining equipment, the mine shaft itself, inscriptions on the walls by the men who toiled in its depths, the natural spring where they got their water, and a true sense of human ingenuity and endeavor as you contemplate the thought and work that went into even conceiving of such an operation.  As a bonus, you can hunt for excellent Copper minerals such as turquoise, malachite, and azurite.
5.  Incredibly Diverse Adventure
Backpacking the Escalante Route will give you all you can handle in the Grand Canyon, both as a hiker and explorer.  You will spend a night on the beach, skirt through a spectacular slot canyon carved into quartzite, make a class 3 scramble up the famed 50 foot Papago Wall (with a backside descent that is not for the faint of heart or weak of foot), gorge in outrageous views of the Colorado River, drink from flowing natural springs, and of course revel in your insignificant size in the depths of this Grandest of Canyons.
For more information on hiking the Escalante Route in Grand Canyon, contact us, or reserve your spot and come with our excellent geologist/guides as we delve into the geology, history, and grandeur of this once-in-a-lifetime adventure!
Going Guided
Hiking and exploring Grand Canyon, or any of the National Parks, is a special experience.  Although it is possible to see these places yourself, hiring a guide is a great idea.  For instance, guiding services provide logistical support, and plan everything for your best possible trip.  They provide a great safety net on the trail, and are trained in backcountry medicine. Above all, they provide a depth of knowledge of the region that turns a walk into a true adventure.
Blue Marble Adventure GeoTourism provides all of the support you need, and pairs that with expert geologist/guides.  Our backcountry meals use fresh ingredients, and are planned by a professional chef.  Furthermore, we provide top-of-the-line gear and passion for the places we explore.  In conclusion, you can visit National Parks, but going with a guide can create and even more memorable experience.  Don't be shy, and call us!
Read our blog!
For adventure hiking vacations in a geologic time machine, see our epic tours in Grand Canyon, Utah, and Arizona!
For geological musings read The Goat's geology blog.
Follow us on Facebookand Instagram
Explore Further, Be Wild, See Through Time — Blue Marble Adventure GeoTourism