Top 5 Reasons to Visit Sedona in the Winter
Perhaps the best-kept locals secret in Sedona is the Red Rock Winter Wonderland.  When the rest of the northern part of our beautiful state is covered in snow, Sedona continues to boast fabulous sunshine, comfortable temperatures, and grand adventure opportunities.  Snow only adds to the splendor, as the gorgeous red rocks get dusted with the wonderfully white snow that contrasts the sunset red and orange that makes Sedona famous.  Add crisp blue skies, world-class hiking and winter mountain biking, and what you have is the perfect winter getaway.  We'll offer up 5 reasons why Sedona is the place to be when the weather gets brisk.
1.  The weather is perfect
While summertime temperatures can often be quite warm, winter offers daytime temps in the 60s and 70s, perfect for hiking, mountain biking, or any outdoor exploration adventure.  Hiking trails that are typically bathed in summer heat turn into absolutely perfect places to enjoy the newly perpetually sunny skies that make Sedona so grand.
2.  But it's also roaring fireside and warm drinks season
There are few things better in life than a scenic daytime adventure followed by a cozy night by the fire.  This can be achieved both in Sedona's fabulous backcountry, or its very tourist-friendly front country.  Temperatures are very comfortable during the day, but it can chill down a bit at night, making a roaring fire and a hot choice beverage a great way to end any daily adventure.  Plan a great Sedona winter backpacking trip for roaring campfires, or check out any of Sedona's world-class hotels, some of which make it a point to serve fireside cocoa and s'mores (Sedona Real Inn & Suites and Amara Resort do it up right).
3.  The summer crowds are a season away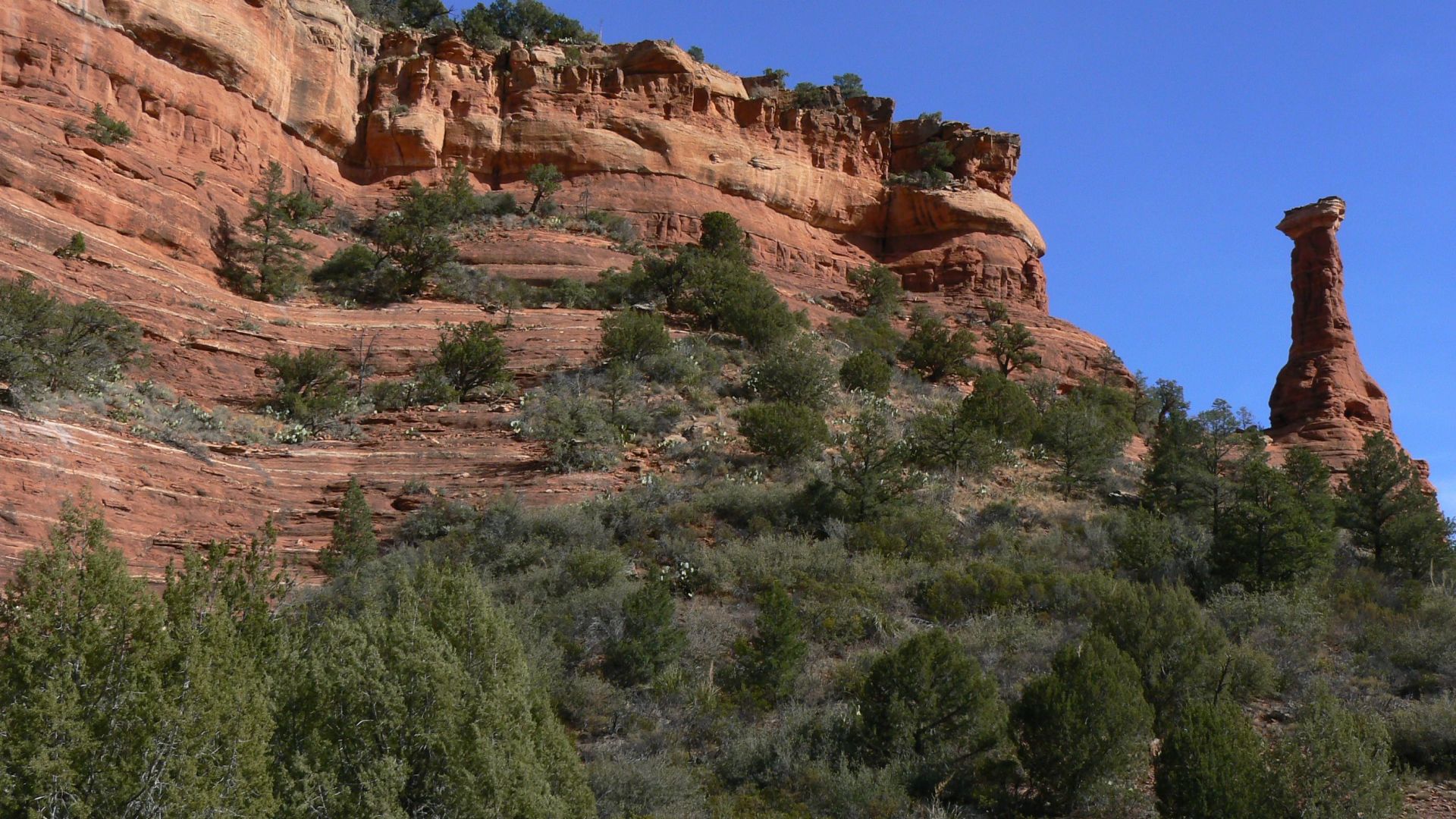 Winter is actually the off-season for many of Sedona's hotels, restaurants, and tour companies.  This works well to your advantage, as it gives you the ability to enjoy many of Sedona's greatest attractions without having to fight the crowds that inevitably flock here during the summer months.  This is a perfect time for a guided hiking tour!
4.  Romance is in the air
Among the many reasons that couples of all ages visit Sedona is that it is routinely being named among America's Most Romantic Winter Destinations.  In fact, Travel and Leisure Magazine just named it among the top 10 in the country, along with such destinations as Hawaii, New York City, Palm Springs, and Jackson Hole, Wyoming, putting Sedona among the premier couple destinations not just in the country, but perhaps the world.  Couples traveling to Sedona will find that having world-class hiking, dining, and scenery all to themselves is just about as fire-stoking as it gets.
5.  There is so much to do!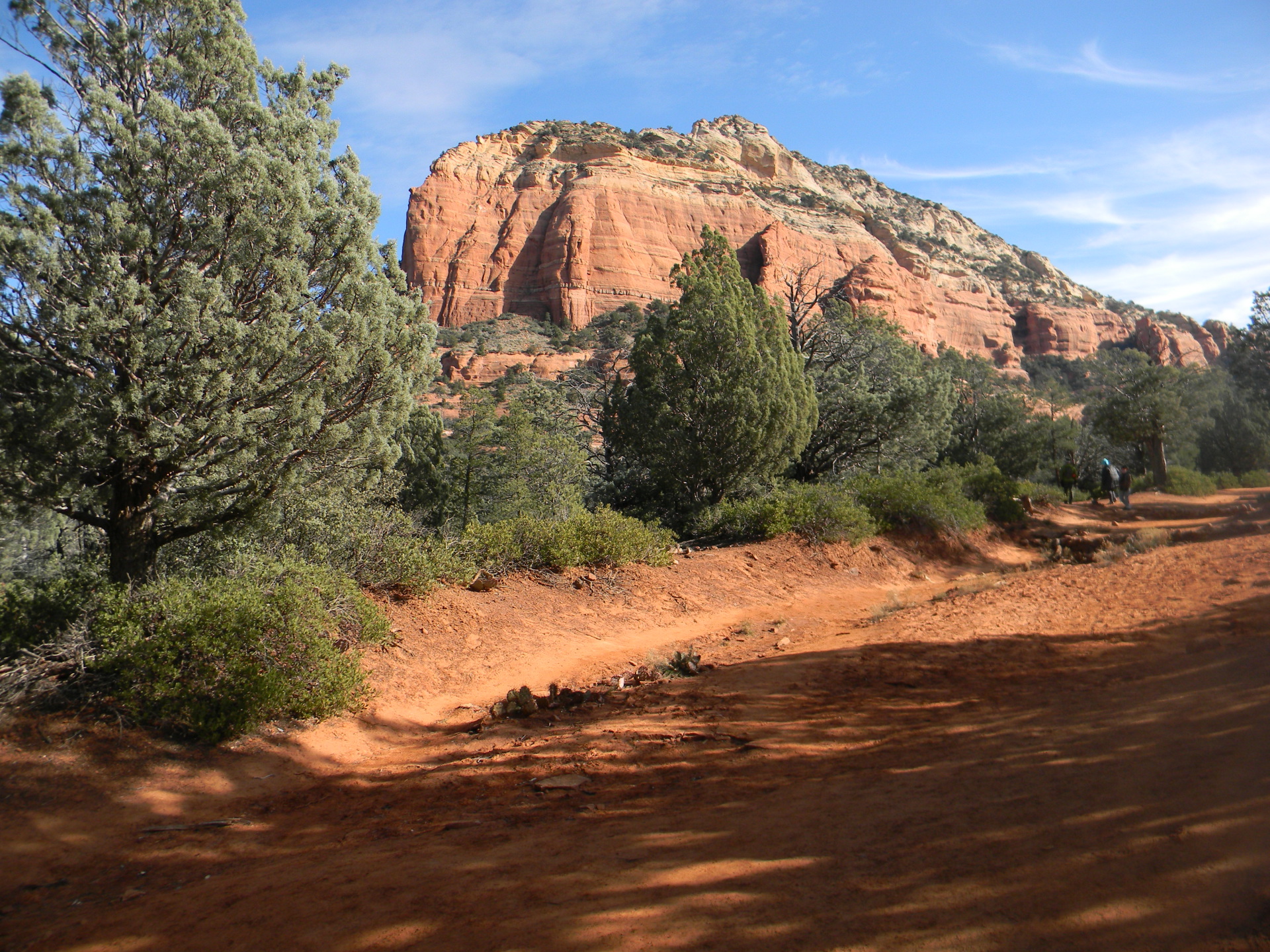 Sedona is a doers' paradise, with something happening in town almost every day.  As mentioned, of course, are the hundreds of miles of outstanding hiking and biking trails, but those are not necessarily on the calendar.  In fact, winter mountain biking in Sedona is a sought-after tradition for mountain bikers throughout the world!
In addition, visitors can enjoy the Sedona Yoga Festival, The Red Rock Marathon, and The Sedona International Film Festival and Workshop think less crazy Sundance or Cannes) just to name a few.  And, as always, our geologist/guidesare ready to take you on a time travel adventure unlike any in the world!
Sedona is a can't miss destination for those of you yearning for world-class winter adventure, and you can do it here without fighting the crowds, the snow, or the peak-season prices (that's right, winter=discounts)!
Going Guided
Hiking and exploring Sedona is a special experience.  Although it is possible to see these places yourself, hiring a guide is a great idea.  For instance, guiding services provide logistical support, and plan everything for your best possible trip.  They provide a great safety net on the trail, and are trained in backcountry medicine. Above all, they provide a depth of knowledge of the region that turns a walk into a true adventure.
Blue Marble Adventure GeoTourism provides all of the support you need, and pairs that with expert geologist/guides.  Our backcountry meals use fresh ingredients, and are planned by a professional chef.  Furthermore, we provide top-of-the-line gear and passion for the places we explore.  In conclusion, you can visit National Parks, but going with a guide can create and even more memorable experience.  Don't be shy, and call us!
Read our blog!
For adventure hiking vacations in a geologic time machine, see our epic tours in Grand Canyon, Utah, and Arizona!
For geological musings read The Goat's geology blog.
Follow us on Facebookand Instagram
Explore Further, Be Wild, See Through Time — Blue Marble Adventure GeoTourism