Death Valley: 10 Cool Facts at 134 Degrees
There is a place so vast, so beautiful, so unique, and so special that it nearly defies comprehension.  This is Death Valley.  Located in the howling wilds of the Mojave Desert along the border of California and Nevada, Death Valley is at the same time magnificent and overwhelming in sheer size, beauty, and adventure opportunity.  In our opinion, it is world-famous for all the wrong reasons.  When most think of Death Valley, they think of it being the place where the hottest temperature on Earth was recorded; 134 degrees Fahrenheit to be exact on July 10, 1913.  Even the name itself conjures up images of things literally bursting into flames; a place that is at the least not enjoyable, and at the worst, the terrestrial version of The Inferno.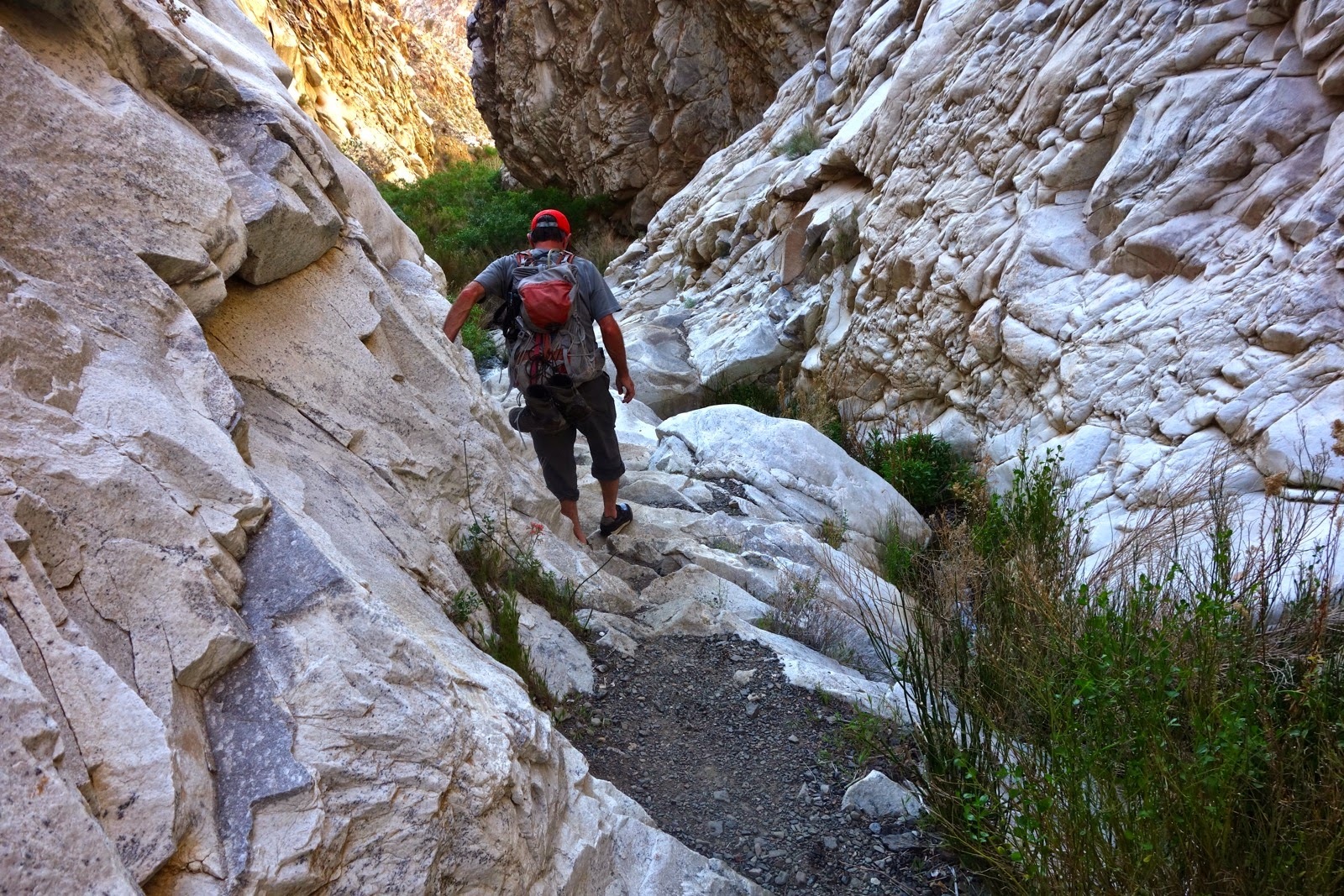 While Death Valley itself does hold that distinction, the surrounding areas are quite pleasant during the summer months, and see up to feet of snow in the winter.  The Goat aims to shed some new light on this wondrous, mysterious, gorgeous, and astonishing area, and he has put together his very best "Did You Know?" list about Death Valley!
1.  Did you know that the vertical distance between the lowest and highest points in Death Valley is over 11,000 feet?
Telescope Peak, the highest peak in the Panamint Mountains that tower over Death Valley, is 11,049 feet above sea level.  Its lofty peak is less than 15 miles away from the lowest point in North America, Badwater Basin at 282 feet below sea level.  This nearly incomprehensible juxtaposition is a feat that is only accomplished by the complex tectonics and unique geology that govern Death Valley's highs and lows.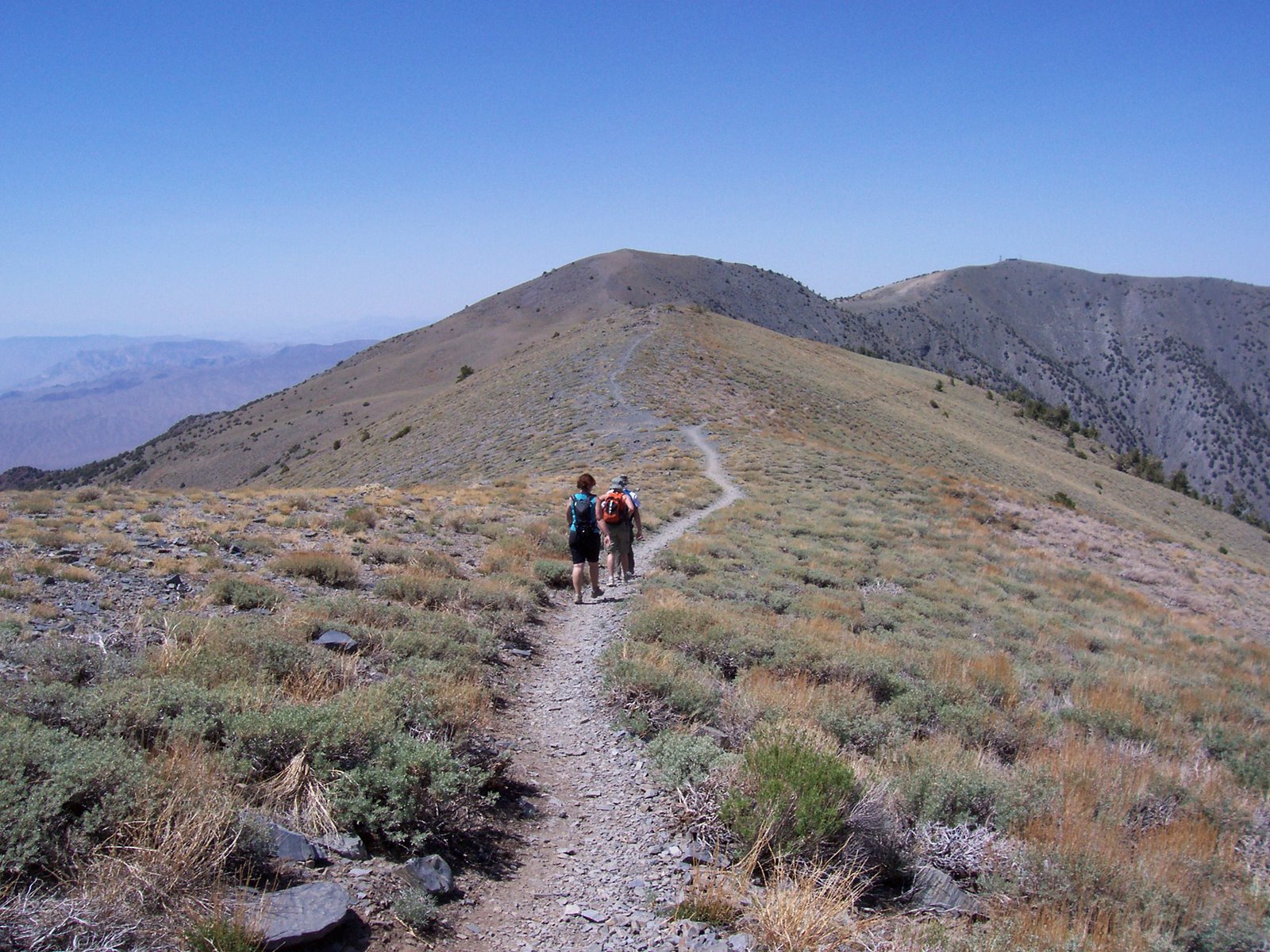 2.  Did you know that Death Valley should really be called "Life Valley?"
Death Valley National Park is home to numerous lizard and reptile species, bighorn sheep, antelope, snakes, Gila monsters, mountain lions, coyotes, foxes, several species of owl, rodents, and hundreds of plant and tree species including cottonwood, oak, Joshua trees, and various pines, as well as many species of cactus.  The perception that it is a barren, lifeless desert could not be further from reality, as it houses one of the greatest biologically diverse ecosystems in the world.
3.  Did you know that you can play golf then soak in hot springs in Death Valley?
You and the Devil.  Furnace Creek Golf Club boasts a full 18-hole course that challenges golfers of all levels, and the Devil's Golf Course is one of the most excellent salt flats in the world.  Visitors to Death Valley can easily see both in a day, so get ready to dance with the Devil! After dancing, feel free to soak luxuriously in Furnace Creek Hot Springs, the park's developed and fantastically rejuvenating hot natural hot spring.
4.  Did you know that Death Valley is the largest National Park in the contiguous 48?
At 3.4 million acres, it dwarfs many of our National Parks including Grand Canyon, Yosemite, and even Yellowstone in sheer size.  In fact, Grand Canyon and Yellowstone together would fit inside Death Valley!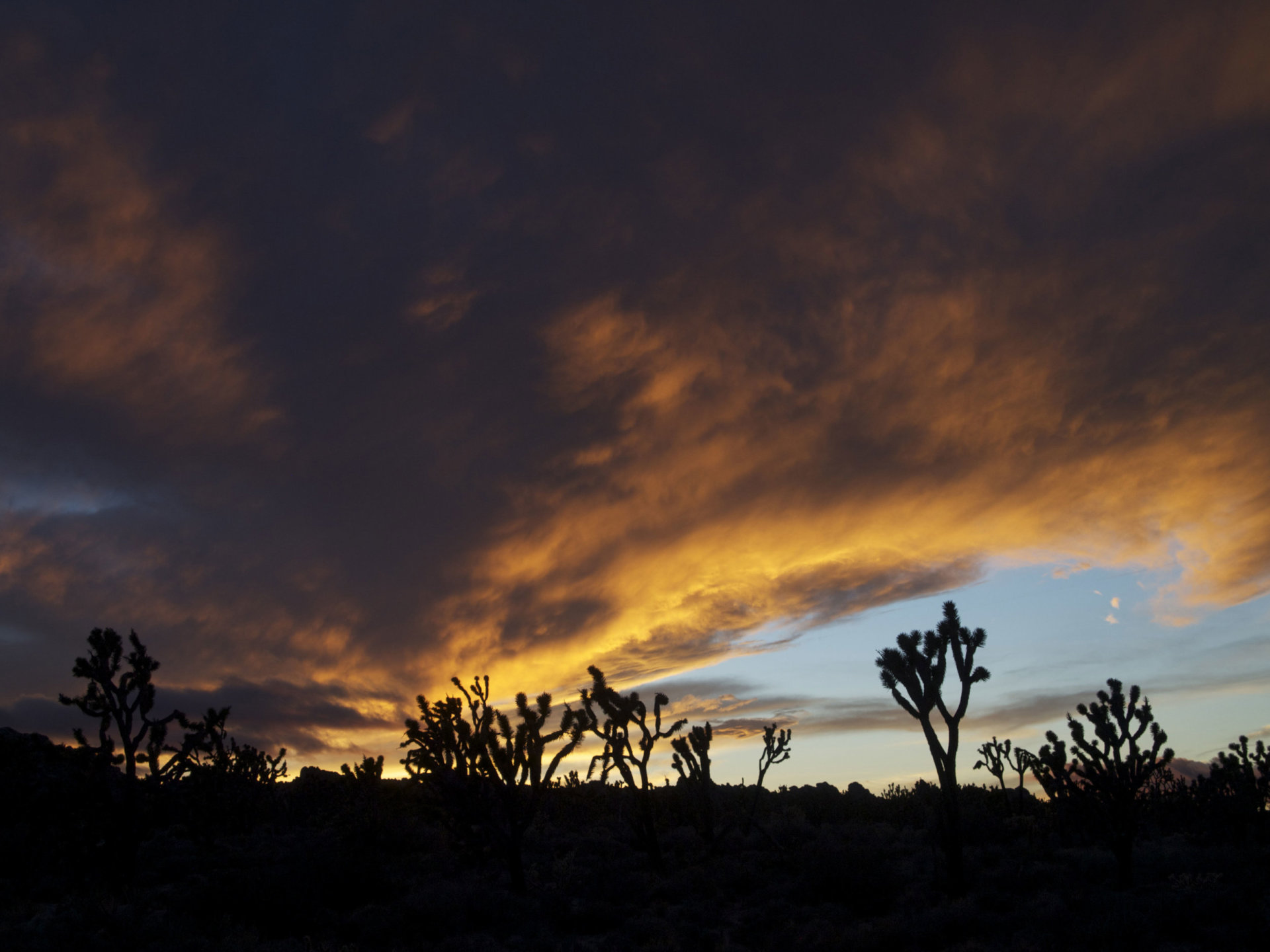 5.  Did you know that one of Earth's rarest species exists in Death Valley?
The Devil's Hole Pupfish, one of the most rare and beautiful species of fish in the world, exists in Death Valley and only Death Valley.  In fact, the park is home to several species that are not just indigenous, but exist here almost exclusively.
6.  Did you know that Mt. Whitney is in the next mountain range over?
Mt. Whitney, the highest peak in the contiguous 48 states at 14,465 feet above sea level, lies in the Sierra Nevada just west of Death Valley.  This means that the highest and lowest points in the lower 48 are less than 100 miles apart!
7.  Did you know that in 1929, not a single drop of rain fell in Death Valley?
Yep, not one.  Death Valley is the driest place in North America, averaging less than 5 inches of rain per year.  The howling deserts of places like Arizona and even the Sahara Desert of Africa average more, making Death Valley one of the driest places on the globe.
8.  Did you know that Death Valley is home to some of the best-preserved human history sites in the Unites States?
Both modern and ancient history are on fabulous display here in Death Valley.  Archaeological evidence dates back to over 9,000 years ago, as petroglyphs and various Puebloan artifacts can be found all over the park.  In addition, the Timbisha Shoshone Native American Tribe has called Death Valley home for over 1,000 years.  There is colorful mining and European history here as well, as Death Valley got its name from frustrated and thirsty prospectors in 1848.  There are numerous well-preserved mining claims and historical artifacts, and even a wickedly cool ghost town! (Check out our Surprise Canyon Backpacking Tour)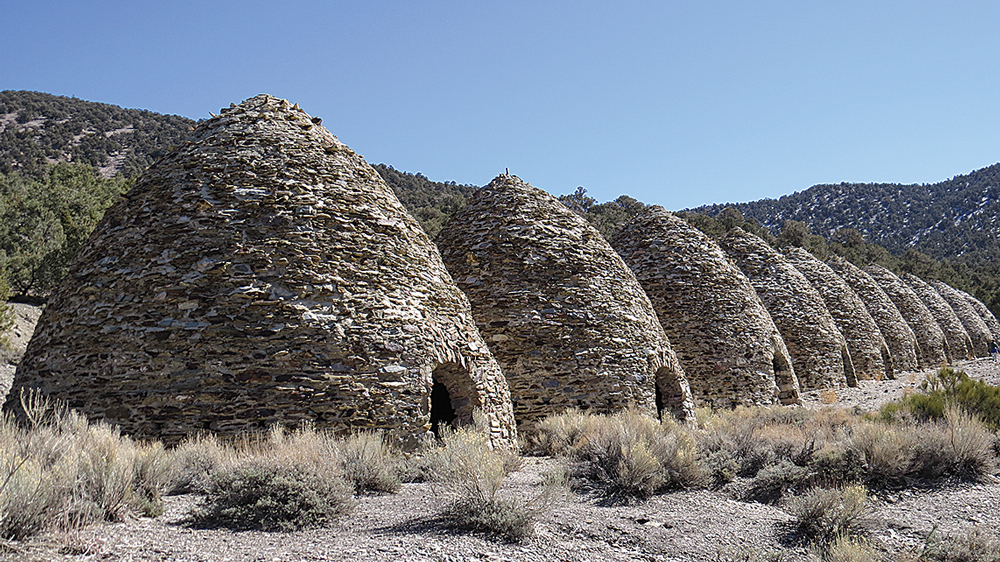 9.  Did you know Death Valley is a favorite for Hollywood movie sets?
Dozens of scenes from Star Wars have been filmed in Death Valley, including Artist's Palette (the Sandcrawler scene from Star Wars Episode IV: A New Hope), Golden Canyon (Jawa scenes from Star Wars Episode IV: A New Hope) and Mesquite Flat Sand Dunes (Droid scenes from Star Wars Episode IV: A New Hope).  Also, cult classic film Tremors was filmed in the Owens Valley just one range over, and many of the shots in this excellent movie gaze onto the west side of the Panamint Mountains.  Check out The Goat's Geology Blogto learn more about Tremors and other great geology movies!
10.  Did you know that Death Valley has some of the most outrageous geology in the world?
The geologic display in Death Valley is nothing short of astonishing.  Home to three major faults, Death Valley is a wild melange of nearly-billion year-old sediments (very rare), contorted metamorphics, twisted volcanics, and more mineralization and hydrothermal staining than you could shake a geologic hammer at.  A quintessential example of the extensional tectonics that have created the Basin and Range Province, Death Valley is not to be missed by the geologist child in all of us.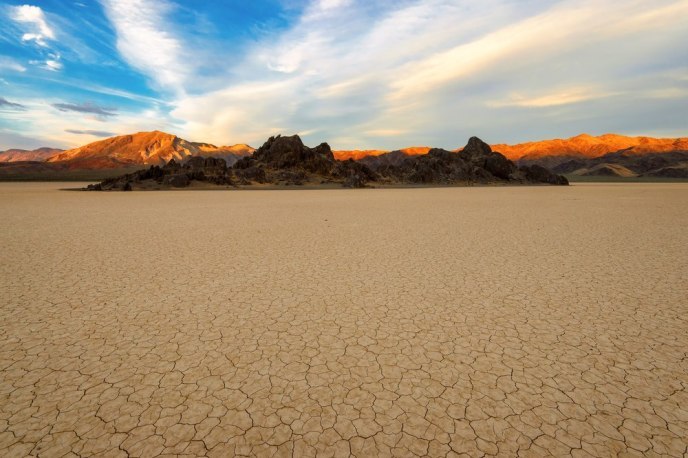 Bonus:  Did you know that Death Valley can be a great place in all seasons (even summer)?
You read that right; all seasons, even summer.  Crazy?  Ridiculous?  Suicidal?  Nope, just the truth.  The Panamint Mountains, which reach to over 11,000 feet, stay cool even as the summer heat blisters the valley below.  This is a perfect time to summit many of Death Valley's most lofty peaks, including Telescope Peak, it's highest point.
Blue Marble Adventure GeoTourism is ecstatic to be rolling out our guided Death Valley hiking tours!  Let our geologist/guides show you the wonder and whimsy of one of the most fantastically outrageous places on the face of the Earth.  You'll be glad you got past the name and into the wild!
May The Goat be always with you