Ubiquitous Lava Flows turn to Thundering Cascades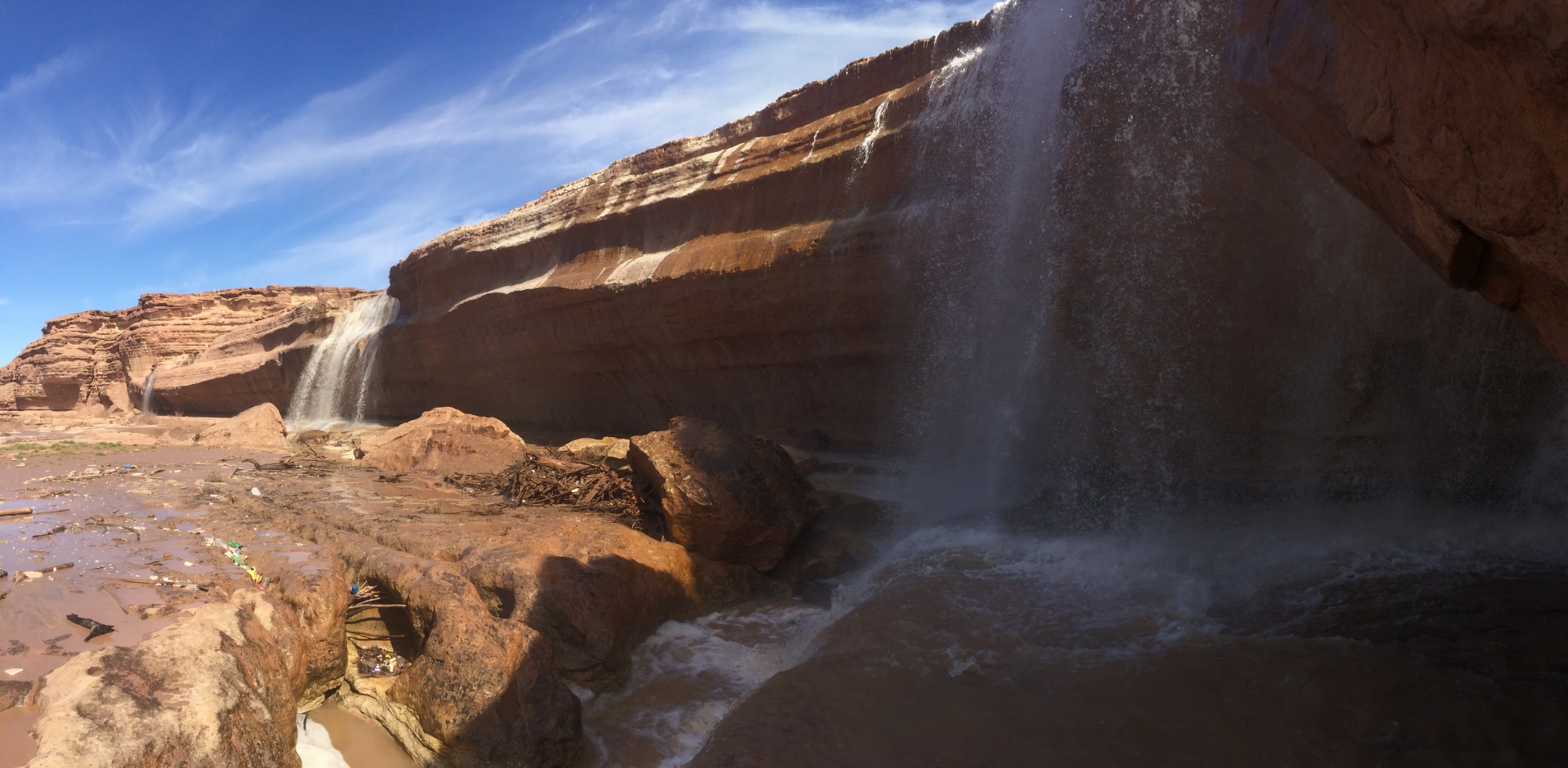 This past weekend provided The Goat an excellent opportunity to explore one of the hidden gems of the Painted Desert, simply known as Grand Falls.  Tucked into a canyon carved by the Little Colorado River on Navajo Nation, the falls are taller than Niagara Falls, and when flowing at full strength (which they were not upon The Goat's visit) can exceed more than 2000 cf/s, more than Yosemite and Nevada Falls combined.
The best time to visit this gem is in early March during the spring melt in the White Mountains, after a strong summer monsoon, or anytime the flows exceed 700 cf/s.  When flowing at capacity, it is obvious why the falls have earned their loving moniker "chocolate falls", as the sediment-laden river takes on the appearance of flowing chocolate milk reminiscent of Mr. Wonka's factory.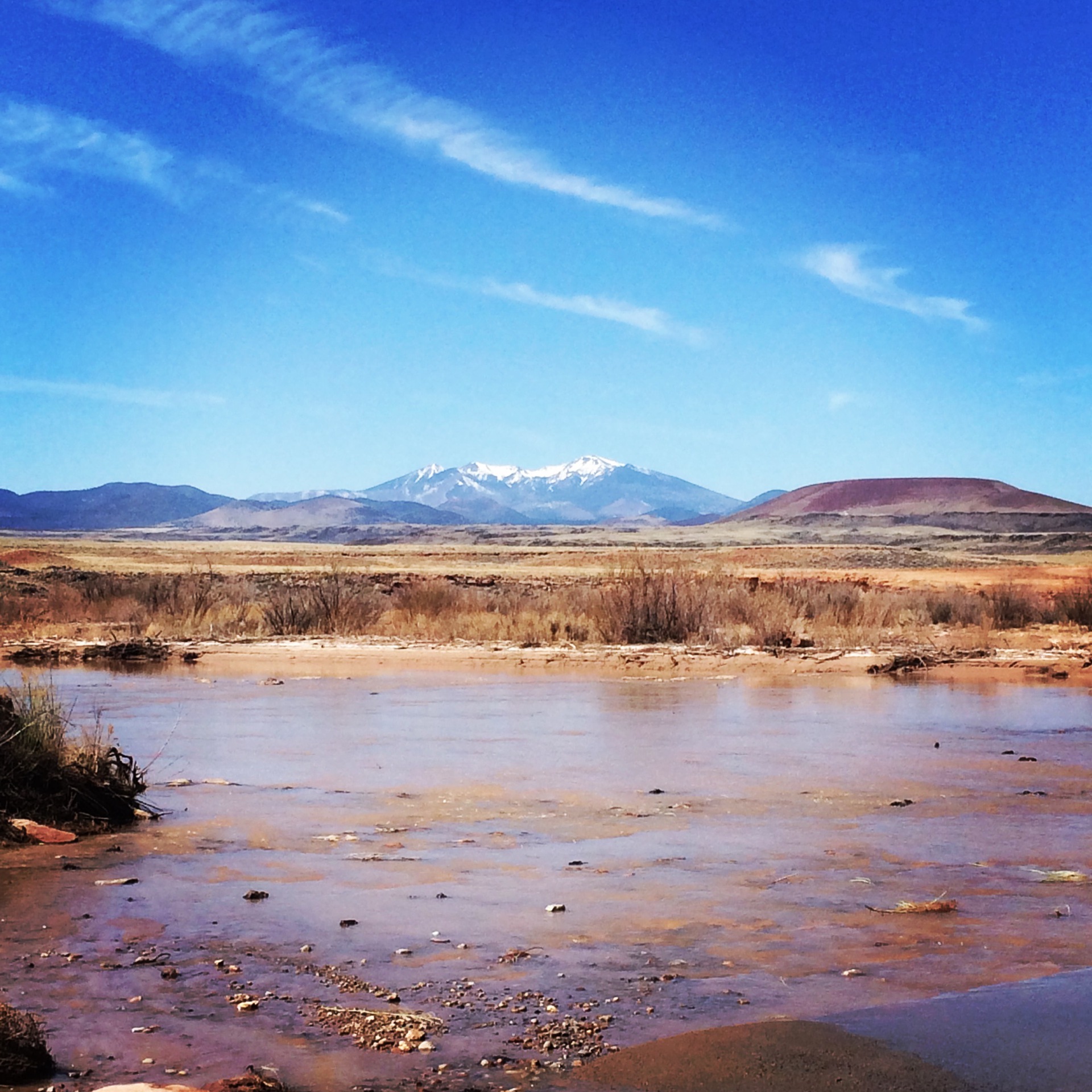 No permit is necessary to visit, and it is a relatively easy, although somewhat steep hike down from the ridge.  From inside the beast, one can view just how these falls came to be when a lava flow emanating from a nearby cinder cone blocked the river, forcing it to change course and cascade down the Kaibab limestone cliffs.
If you find yourself in our playground on a weekend in the spring, we highly recommend taking a look at something very rare in our state: flowing water!
For trips to Grand Falls and through geologic time come with us
To read more about the geology of this wonderful area among others visit bluemarblegt.blogspot.com